Aqua & Turquoise Gemstones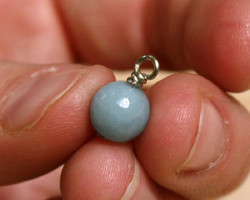 Here's a cute way to turn a bead into a charm: wire wrap it with a head pin and pliers!

by Vintaj
Designer: Betsy Kaage This design was inspired by our March 2012 Spring Rain theme and created...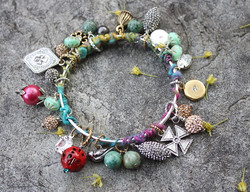 by Ali
Another year has passed and I am still loving the stacking layered bracelet look. Bangles are a...