Beach Stone Beads
These stones are found on the beaches of freshwater lakes in the USA. The colors are natural and they're beautiful! They're drilled and polished by the same individuals that find them while walking along the lakeshore.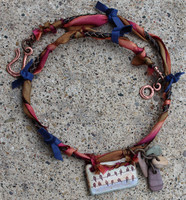 by Ali
I love Kylie's "Birds on a Wire" Pendant, they look so sweet watching the sunset. I wanted to...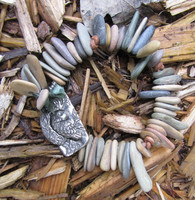 by Ali
Working with just rocks is really fun. It amazes me that you can find these colors lying along...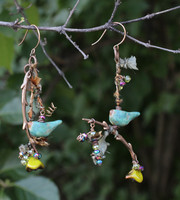 by Ali
These earrings are part of a series of earrings I have put together called "Non-Identical Twins"....