Blanks & Sheet Metal
Use Gilders Paste on your stamped blanks. Adding this touch of color will really make your...

by Ali
This bracelets inspiration is about our loved ones lost. In this bracelet I incorporated this...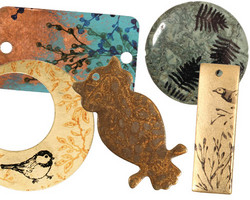 Using StazOn Ink with Rubber Stamps on your metal and other non-porous surfaces is as easy as 1,...
View Tip »