Blanks & Sheet Metal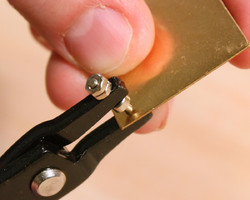 Punching holes in metal blanks is a piece of cake with a pair of hole punch pliers. Read on to...

by Ali
This bracelets inspiration is about our loved ones lost. In this bracelet I incorporated this...
Stamping metal blanks is as easy as 1...2...3 with this tutorial.