Pink Gemstones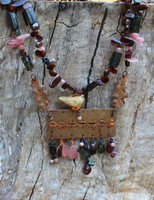 by Ali
This necklace is cursed. I wanted to make a piece that incorporated metal that I had stitched...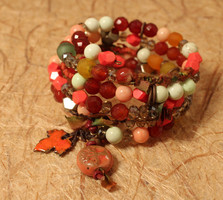 by Ali
By now you should all know how much I love bracelets... making them, wearing them, stacking them,...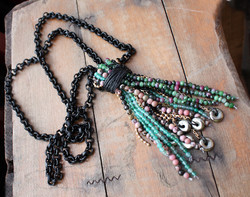 by Ali
This necklace is actually inspired by one of Payton's teachers. She had on a funky long big...