Pink Gemstones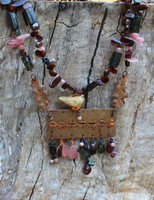 by Ali
This necklace is cursed. I wanted to make a piece that incorporated metal that I had stitched...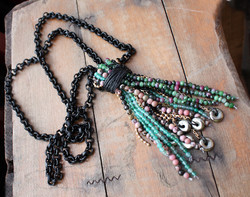 by Ali
This necklace is actually inspired by one of Payton's teachers. She had on a funky long big...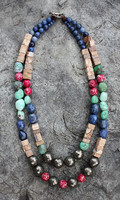 by Ali
Typically, when I make a multi-strand necklace out of gemstones, I like to mix it up and avoid...