Designs by Susan Schroeder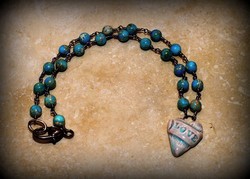 Gaea Cannaday makes such awesome ceramic pendants that I go crazy trying to pick out which ones to buy! I fell in love with this "Love" heart and...
Components:
Gaea Cannaday ceramic pendant, ocean blue impression jasper, heart clasp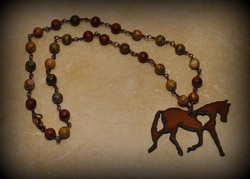 I'm not very good at naming my pieces, so I decided to just go with names. :-)
This necklace features a horse pendant by Lipstick Ranch (I am...
Components:
rusted iron pendant, 8mm red creek jasper beads, brass lobster clasp