Designs by Chickie Nonnie T
Showing page 2 of 2 (27 total Designs)
Jump to: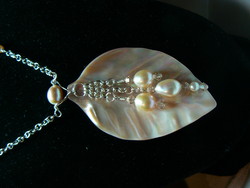 Trying to figure out what to do with this wonderful mother of pearl leaf. The main pic is clear, and the second pic shows the color. I kind of...
Components:
Mother of Pearl leaf, Swarovski crystals, FW pearls, silver plated chain.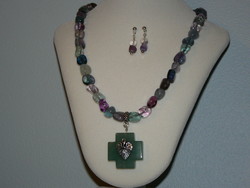 I love the colors in fluorite. These nuggets were calling to be put into something simple. I think the cross is aventurine. If you think it is...
Components:
Lovely botanical charm from LB, fluorite nuggets, green cross pendant from elsewhere.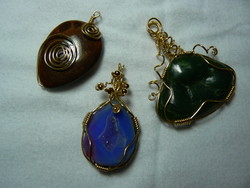 I've been playing with the wire and here are a few of my attempts. Soon I hope to finish a necklace for the drusy pendant. I got it in a mixed...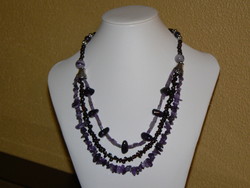 One of my favorite pairs again, the amethyst and garnet. It seems so romantic and victorian at the same time.
Components:
Amethyst, Garnet, Silver Plated Beads and findings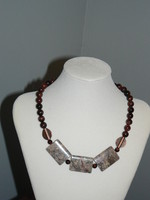 The picture might not show it because of the glare, but the fossil beads are so clear and have just a tint of red in them. I wanted to keep it...
Components:
35x25 Ocean Fossil, Red Tigers Eye, Copper Arrow Metal Beads.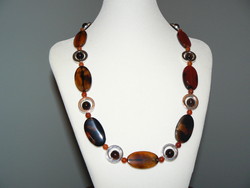 This one reminds of jewelry from the sixties, I think it's the rings.
Components:
Smoky Quartz, Carnelian, Agate, and silver plated rings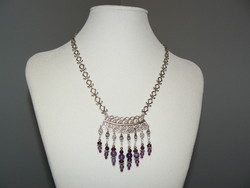 I love Garnet, all kinds...I especially like to pair it with Amethyst.
Components:
Garnets, Amethyst, Silver plated chain and pendant
Showing page 2 of 2 (27 total Designs)
Jump to: