Designs by Medieval Momma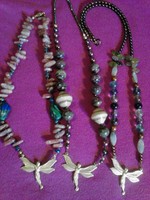 These are the necklaces I made for my three Daughters for Christmas. They were inspired by a favorite ornament that found it's way onto our tree...
Components:
African paper beads, rainbow florite, Bronzite, freshwater pearls, strawberry quartz, Shell pearls, seed beads, Czech glass, brass fairy link all from Lima beads.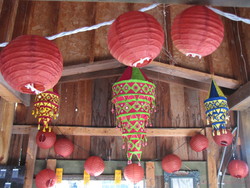 Various pictures of my booth and product at the Ren Fair last year. I'm currently gearing up for this year. The sweet young thing is my very own...