Designs by
Dikanogi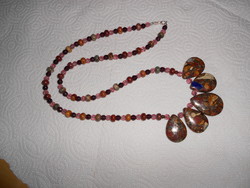 Red Creek Jasper w/ pyrite. Made extra long as requested.
20-45mm pendants
8mm
6mm rounds
Components:
Coral discs with pink coral spacers. 6mm round. 3-4x10-12mm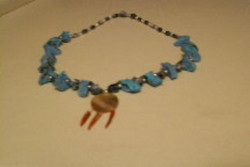 These all have something in common,they are made from Potato's.
Components:
Regular eating, cooking potatoes.

With Step-by-Step Instructions
the turquoise one is brown eggshell
Components:
Bought a board had it sawed in 1/2 then mod podged it and slid pieces of shell apart.The membrane on the shell must be removed prior to gluing down.Then drops of alcohol ink used til color you want. Put down with brush.

With Step-by-Step Instructions