Get tips and techniques to become a better beader at Lima Beads.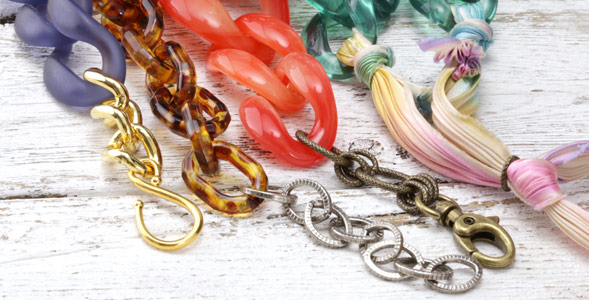 If you're wondering how to turn our large acrylic chain into a finished necklace, we've got instructions and links to supplies in this tip. You'll need the following supplies: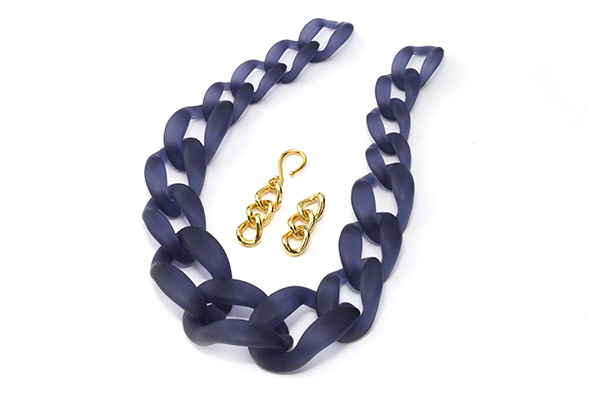 Step 1 (above) – Gather your supplies. You will need 2 segments of a large curb or cable chain measuring 1.5-2" each; 1 clasp; acrylic chain; pliers. I recommend using 2 pairs of bent nose pliers, but flat nose will also work.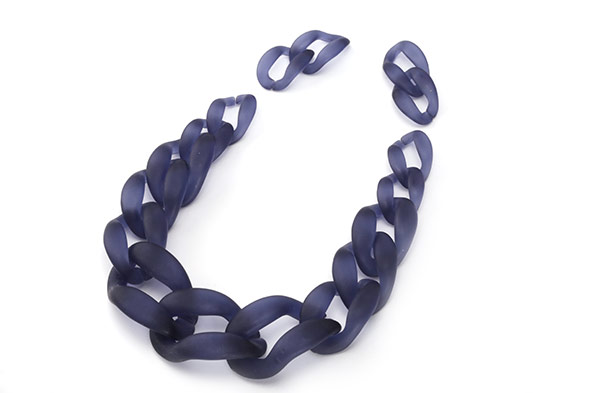 Step 2 (above) – You are going to need to remove some acrylic links so that your necklace will lay nicely as a 21" necklace (approx). This is very easy to do, simply take 2 links and slip them off the chain along the slit in the link. You will need to gently pull the links. Do this at both ends. These leftover links will come in handy for other projects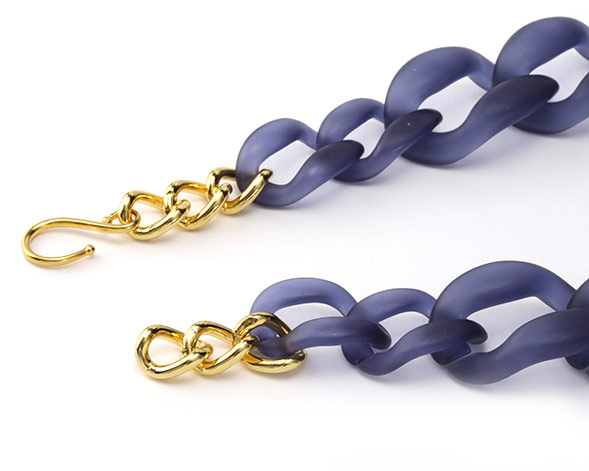 Step 3 (above) – With clasp attached to the chain, link your finishing chain to your acrylic chain, along the slit in the end links on the acrylic chain. That's it!