Get tips and techniques to become a better beader at Lima Beads.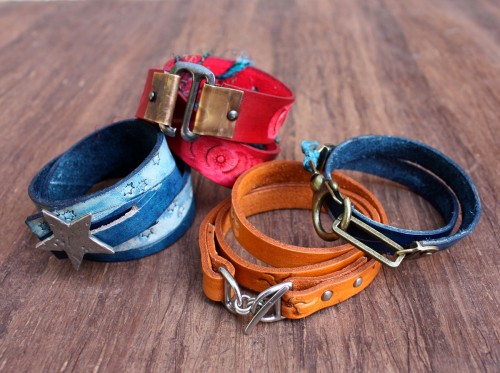 Show off this cool hand tooled hand dyed leather by wrapping around your wrist one, two, three, even four times! Below we are showing you several ways to easily finish off the ends to complete your desired bracelet.
Getting Started
If you don't already have these supplies, you should pick them up to get started on your leather strap project.
If you're new to riveting leather, check our handy step-by-step instructions.
10mm Leather Bracelet with Slotted D-Ring Clasp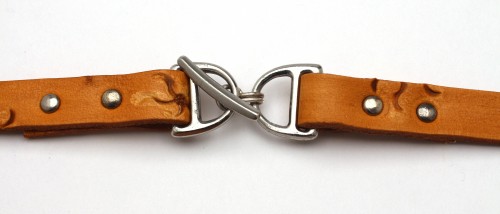 10mm Leather Bracelet with Rock & Roll Strap Tip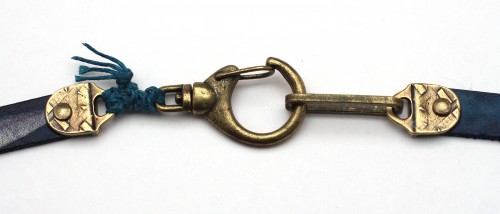 20mm Leather Bracelet with Riveted Fold-Over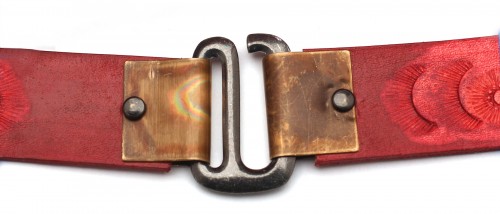 20mm Leather Bracelet with Button Clasp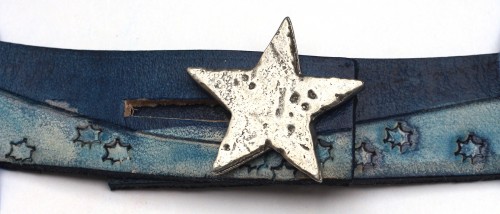 Any of our buttons smaller than 30mm will work. Here are a few of our favorites:
Troubleshooting
If you're bending the leather to finish your bracelet, be careful not to bend the strap too much or the surface may crack. You should end up with a teardrop-shaped loop at the end as opposed to a fold. Never use pliers to pinch it together!
If you do crack your leather, don't despair. You can use a Sharpie to touch it up. A variety of colors can be found at any store that sells office supplies.
Additional Images:
| | |
| --- | --- |
| | 10mm Leather Bracelet with Slotted D-Ring Clasp |
| | 10mm Leather Bracelet with Rock & Roll Strap Tips |
| | 20mm Leather Bracelet with Button |
| | 20mm Leather Bracelet with E-Hook Clasp and Riveted Fold-Over End |