Get tips and techniques to become a better beader at Lima Beads.
These elegant frames by Amoracast have a fluted edge that creates a curved channel for beads to rest in. The frame has 1mm holes evenly distributed for weight balance around the entire frame. Use wire, head pins, eye pins as supporting design elements. Add chain or ear wires to complete your design. The possibilities are endless! 24-26 gauge craft wire is recommended for your projects. Watch the video below for instructions on getting started.
More inspiration
Want more inspiration? Check out the following ideas from Amoracast: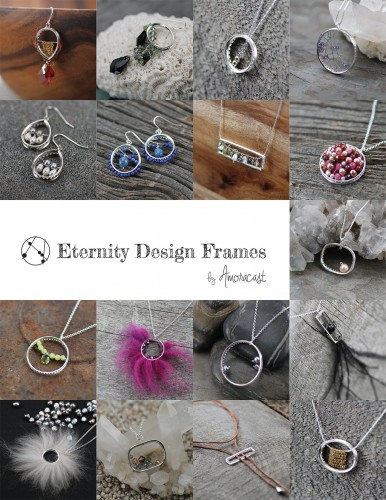 Buy Products from this Tip
You are viewing all 7 items.
You are viewing all 7 items.