create & learn
with beaders from around the world
Get beading tips, techniques, design ideas and more from the Lima Beads studio. Plus, share your designs and meet other beaders!
Designer Spotlight

Joined Aug '12
Design Gallery
Browse thousands of beading designs for inspiration—and add your own!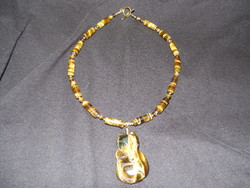 I've had this little Tiger's Eye fox for a couple of years, but could never figure out what kind...
My MIL asked me to make her some prayer beads. I did some research and found the design. I...
My cousin messaged me the other day and asked me if I made Dread Wraps. My response was "I don't...
Fresh Picks
Check out Fresh Picks for color and texture combos to help you get started.
| | | |
| --- | --- | --- |
| | | |
| | | |
| | | |