Components & Embellishments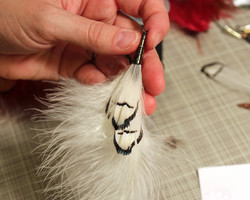 Creating eye-catching earrings and pendants with feathers is a breeze using a metal cone, headpin...

by Ali
One day, I woke up really wanting to resin a feather, specifically a peacock feather. Once I had...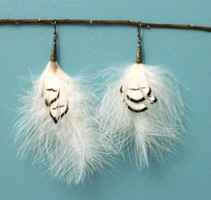 by Ali
Feathers are so light and airy, they just beg to be made into earrings. The black pattern...