Get tips and techniques to become a better beader at Lima Beads.

In just a few easy steps, make a stretchy bracelet with round beads and a charm for a touch of your personal style. Stack the bracelets for a textured and on-trend look!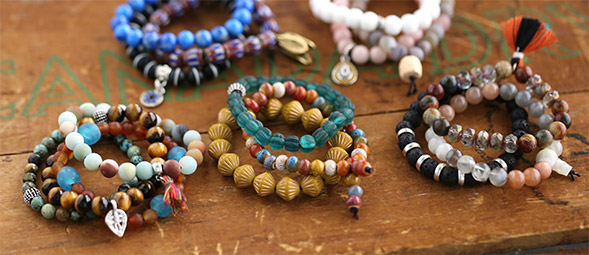 First, gather your supplies… You'll need the following: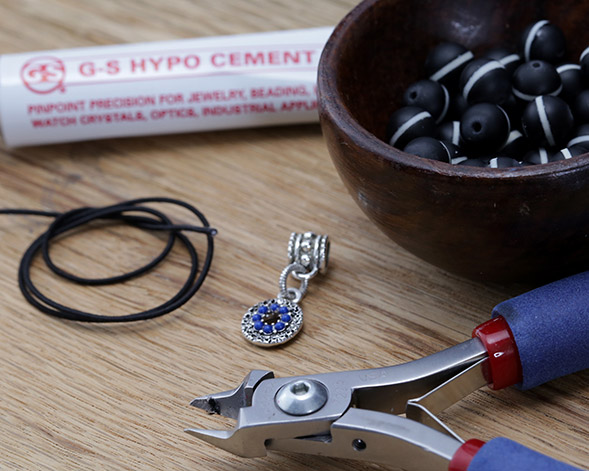 The supplies you'll need are shown above 
Step 1 – Cut 11" of stretch cord. (Tip: if you use a bit of adhesive along the end and then cut a touch off at an angle, you will have a easier time stringing your beads). Begin stringing your beads. You will use approximately 22 8mm round beads. If you want to hide your knot, you'll also need 1 bead with a larger hole to be strung first.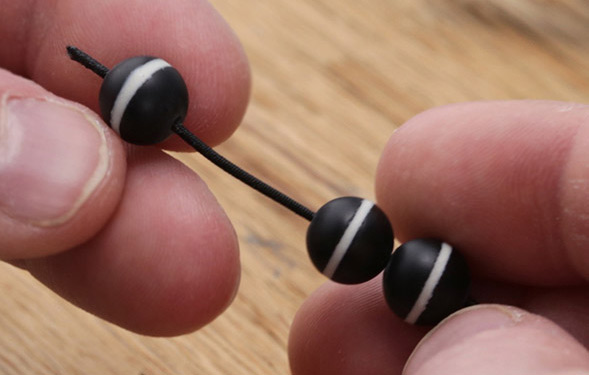 Step 1 shown above
Step 2 – when all of your beads are strung, test the size around your wrist. If the size feels good, tie a knot, pulling securely. Make sure not to pull too tightly, you don't want to take out all the stretch. Carefully add a touch of adhesive to this part of the knot.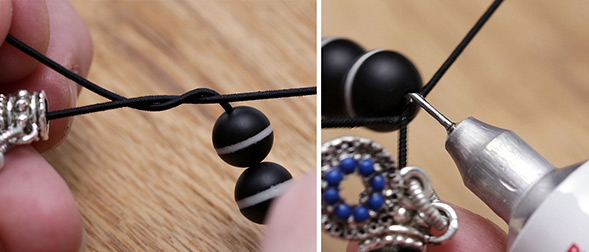 Step 2 shown above
Step 3 – Tie another overhand knot, making sure that it's tight. Add a touch more adhesive to the knot before trimming the tails approximately 3mm from the knot. Tuck the knot into the larger hole bead that you strung at the beginning, or if you prefer, leave your knot exposed. In this design, the large hole bead I used, is a slide bail with a little charm hanging off.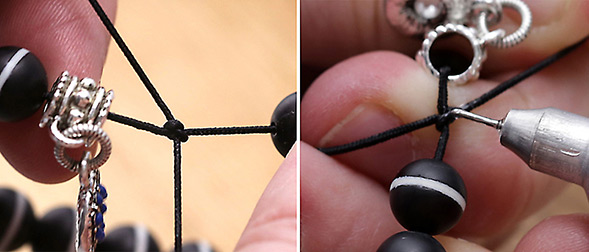 Step 3 shown above
Now, it's ready to wear! Stack several bracelets for a textured, on-trend look!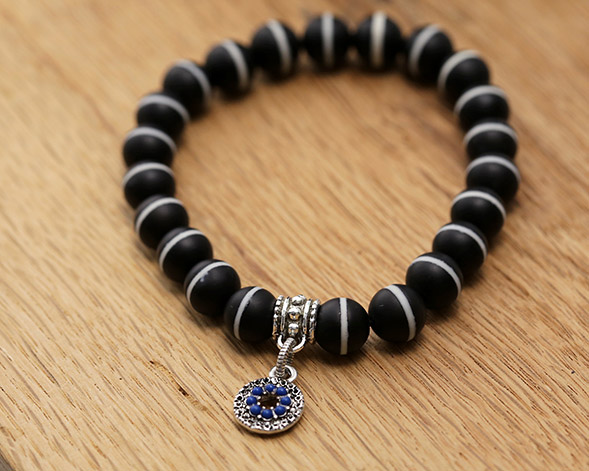 More inspiration…