Bright Autumn Yellow Irish Waxed Linen 4 ply
We couldn't find that e-mail and password. Please try again.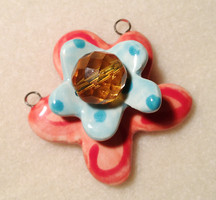 by Ali
Jennifer made up great components to combine to make a really fun flower pendant! All you need...
by Kadie
I have been seeing rhinestone jewelry everywhere recently, and while I do not consider myself a...
10 more Fresh Picks with this item >