Get tips and techniques to become a better beader at Lima Beads.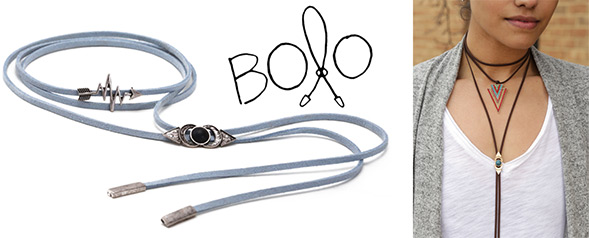 With just a few basic supplies, make a trendy bolo necklace without breaking a sweat. It's a minimal design, but there's plenty of room for your personal style.
First, gather your supplies… You'll need the following: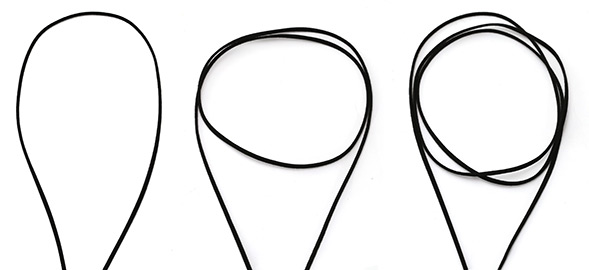 Step 1 (above)
This is the most important step for your bolo necklace design. Do you want to have your necklace be simple with no wrapping, wrap with 1 choker, or wrap with 2 chokers? All of these are stylish choices, it just comes down to personal preference. If you choose to have chokers you will want to wrap your cord around as if it were on your neck. Make sure to keep your cord smooth. This is important when it comes to your finished piece so that you can avoid your necklace twisting.

Now would also be the time to embellish your necklace and chokers with slides if you choose to do so. The nice thing about using slides is that you can move them into place on the fly if you need re-center.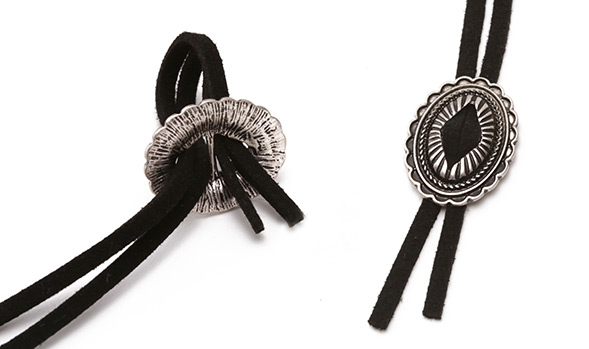 Step 2 (above)
Once you've made your decision on the type of bolo you will make, you have another choice. Do you choose to use a concho (my fav choice) to cinch your necklace, or do you choose to tie your cord in a bow or knot? If you choose concho you need to make sure to string your cords through together (as shown in picture), keeping them next to each other, not on top of each other. This allows your concho to slide up and down the chosen cord. If you choose to use a bow or a knot, place it in your necklace so that you will be able to accurately decide on a length.

Step 3 (above)
Confirm your length by trying it on. Cut off any extra cord length. Prepare your adhesive (I chose to use our LimaStudios 5-minute Epoxy). Apply the adhesive using a toothpick to the inside of your tips, then insert your cord in fully. I have found that it helps to cut the end of your cord at a very slight angle.
Now, it's ready to wear Here are some other designs to inspire you…